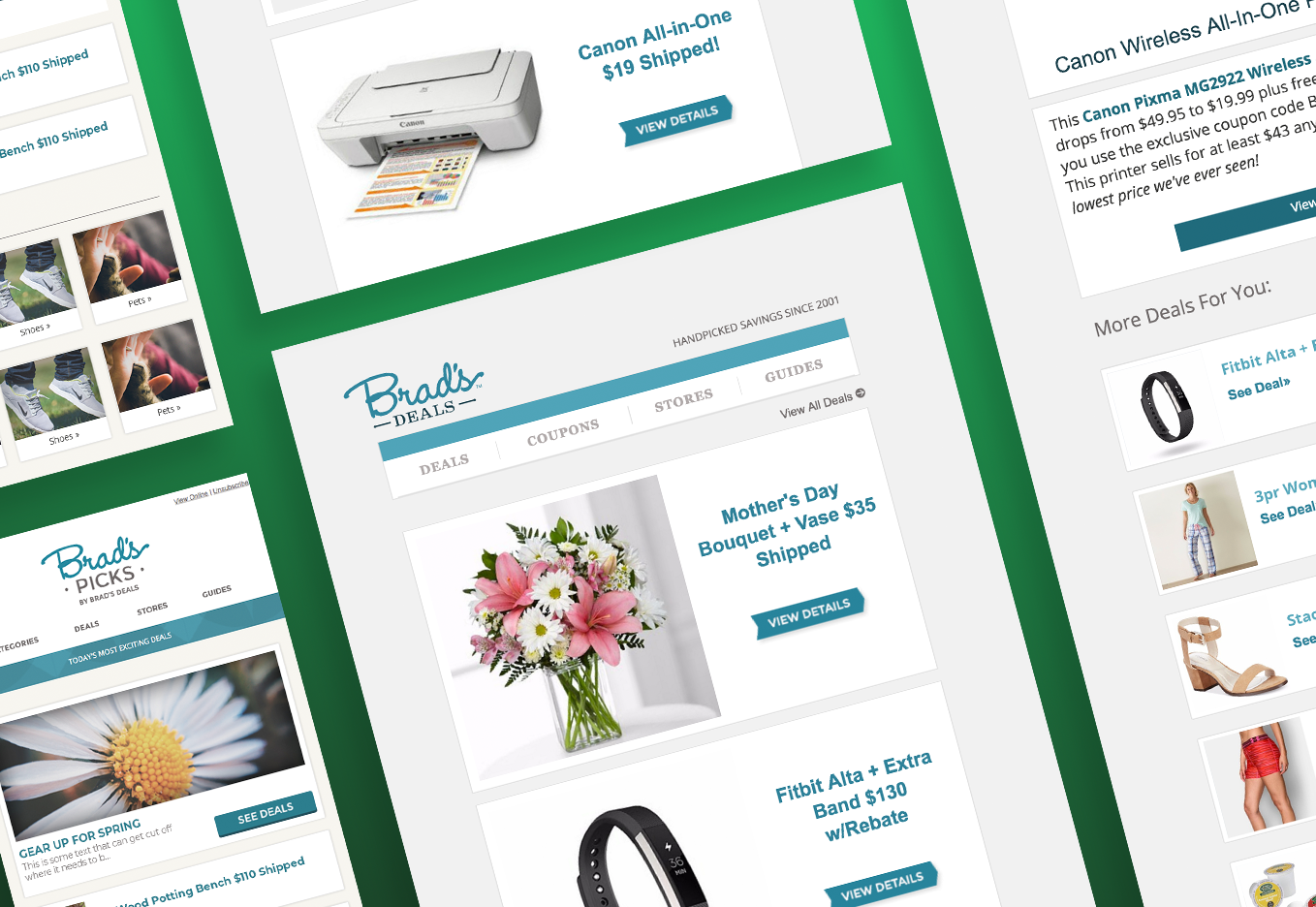 I've worked extensively in creating email designs for various campaigns and one-offs during my time at Brad's Deals. I was in charge of the entire creative process, creating wireframes, designing assets, and even programming every email layout using HTML/CSS through Oracle's Responsys marketing software.
I started out as an intern in the email department, cleaning up the currently running emails and using pre-existing code to create other templates that needed to go out, and quickly became an Email-specialist within just a few months. A few months later I joined the Design team as a Junior Designer, but remained a huge part of the email marketing team. These emails I designed were sent out to 7 million users a day while I worked there. Most of my original design can still be seen in the emails the send out today

Below is a concept for a fully fluid/responsive email template design, complete with navigation, ad promotion, and primary, secondary, and tertiary calls-to-action.  This design was created to be universally functional in both desktop and mobile devices, along with the top used email clients such as G-Mail, Apple Mail, Inbox, Outlook 2010 and up, Yahoo, Aol, Hotmail, and even Lotus friendly. Due to the broad age range and demographic Brad's Deals catered to, being able to reach all these email clients was crucial to having the most exposure as possible.