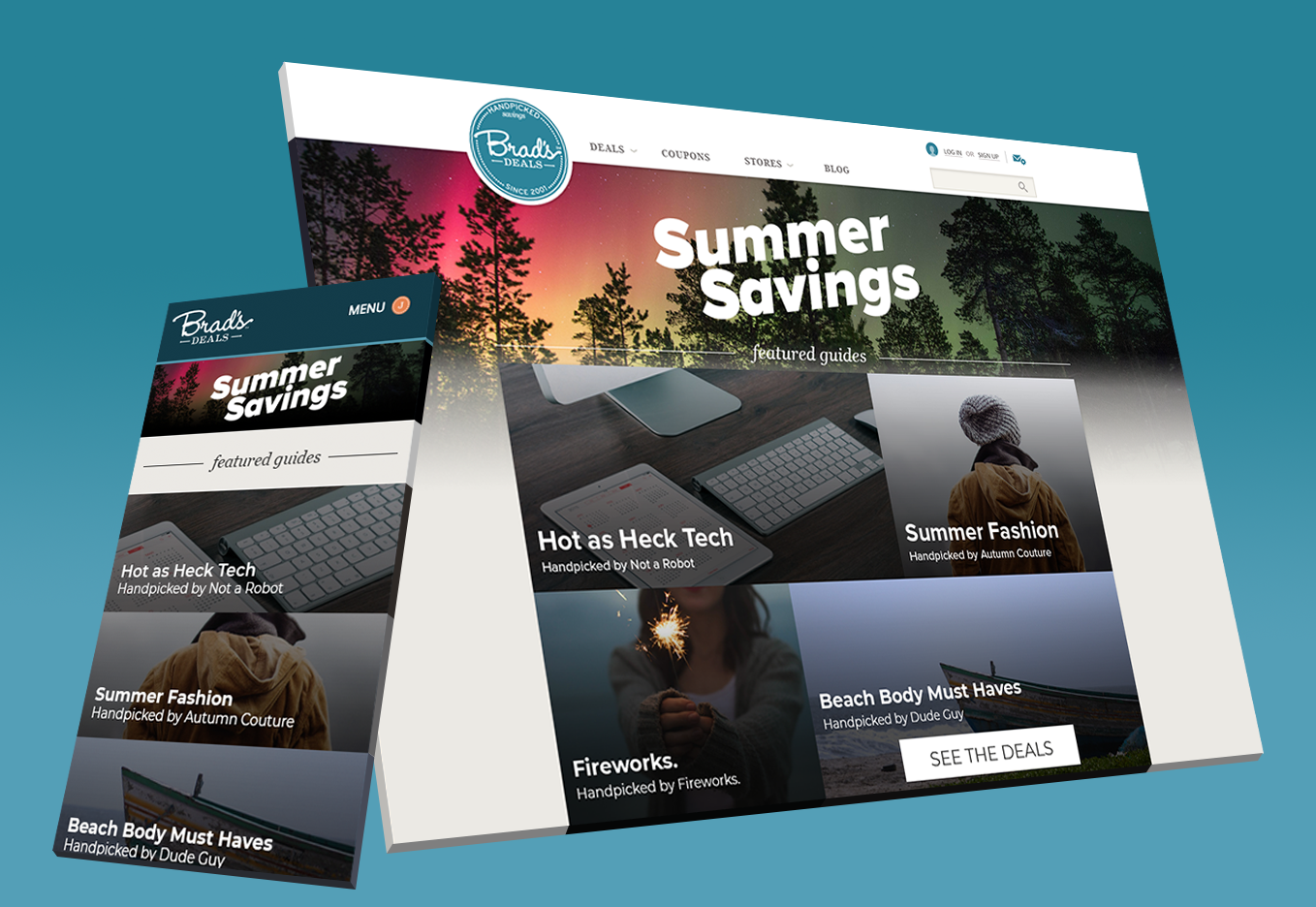 My most notable web design project would have to be heading the design of Brad's Deals new (at the time) shopping guides page. I was in charge of the mockups, flow, and structure.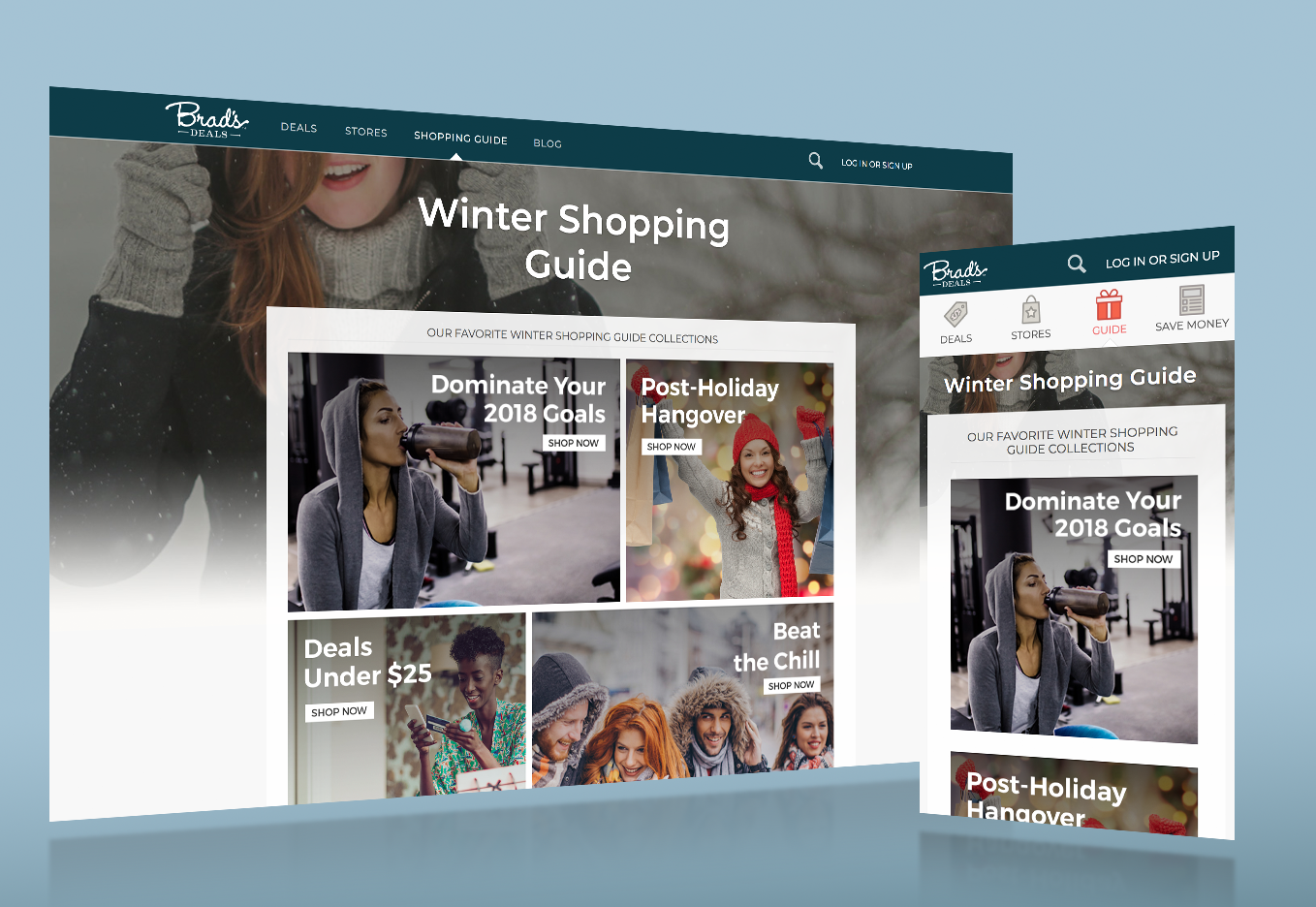 The process took around 3 months of iteration before we settled on a final look. Today you can see the final product
on their website
.
I was also in charge of Brad's Deals email design. As their email designer, I worked on modernizing their newsletter (seen by 7+ million subscribers every day), their welcome email campaign, and their reactivation campaign. I was also in charge of programming these emails using HTML5/CSS3 and Responsys' proprietary scripting language.